LIGHT MEADOW
Lampa 'Light Meadow' to nowoczesny, energooszczędny projekt wyposażony w LED-y.
Głównym pomysłem jest zachęcenie użytkownika do współkreowania świetlnej powierzchni, złożonej z 49-ciu teleskopowych elementów zakończonych świecącymi kulkami.
Light Meadow stwarza szczególny nastrój, a poprzez zwielokrotnienie
i modulację natężenia światła poszczególnych modułów pozwala tworzyć atrakcyjne powierzchnie. Możliwe jest zastosowanie LED-ów RGB. Lampa może być postawiona na stole, przymocowana do ściany, zwisać z sufitu...

projekt semestralny, praca grupowa z Joanna Nieć,
ASP Kraków, Wydział Form Przemysłowych,
prof. Piotr Bożyk
2010

Bronze Award Koizumi Lighting Competition w Japonii


'Light Meadow' lamp is a modern, energy-saving object equipped
in LEDs. The main idea is to encourage user to co-create light surface compound of 49 telescopic elements tipped with luminous balls.

Light Meadow creates unique atmosphere and by multiplexing and modulation of brightness of each unit, allows to create attractive light shapes.
It is possible to use RGB LEDs.The lamp can be placed on a table attached to the wall, hanging from the ceiling ...


semester project, teamwork with Joanna Nieć,
Krakow Academy of Fine Arts, Faculty of Industrial Design,
prof. Piotr Bożyk
2010

Bronze Award, Koizumi Lighting Competition in Japan!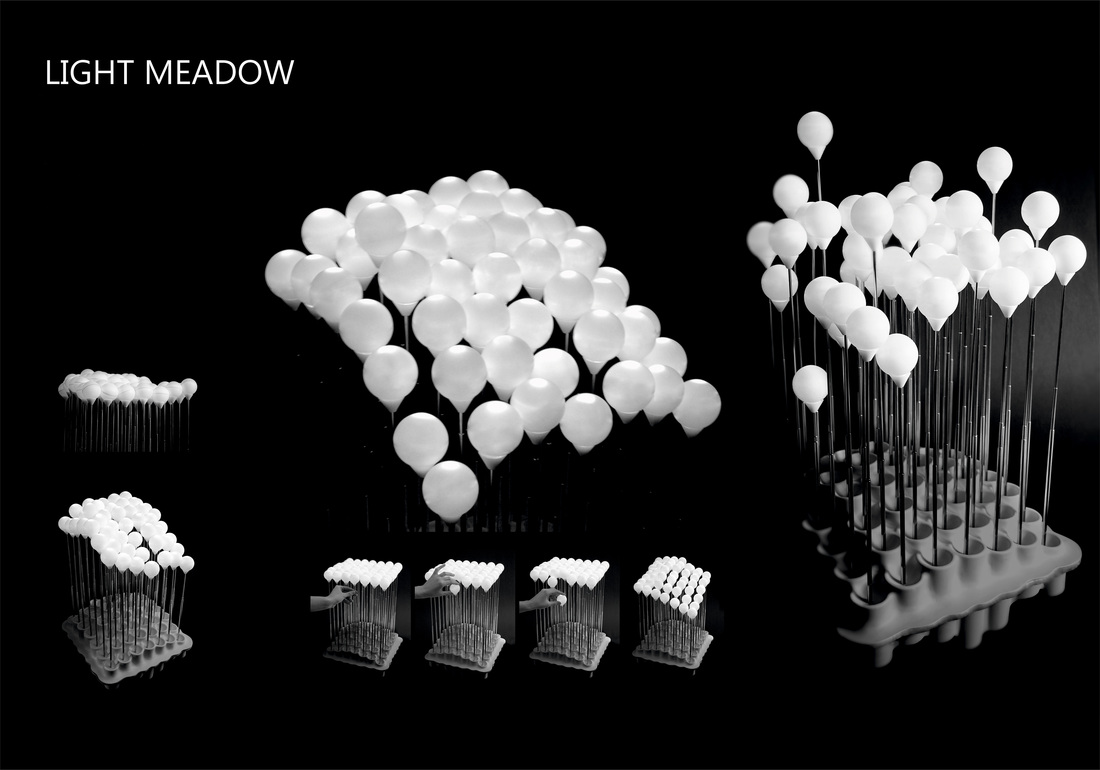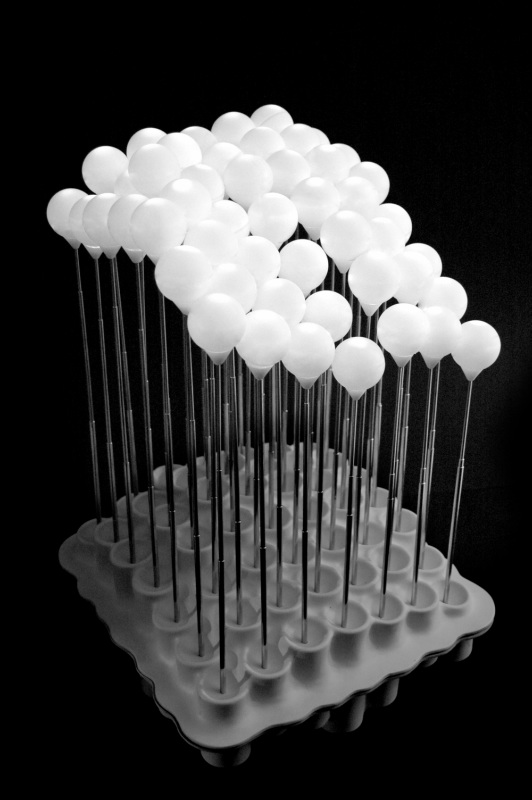 ---
---